Nate Beaty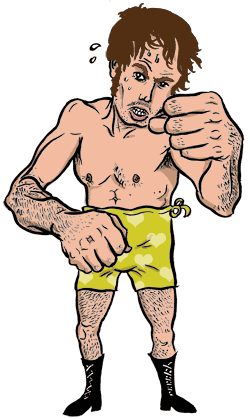 I'm a cartoonist. But since I like to eat, I also do illustration and webdesign.
Brainfag Comics
My retired comic which I poured every embarrassing and revealing aspect of my self, to the dismay and delight of family & friends.
The name "brainfag" comes from a turn-of-the-century Grape-Nuts ad: "Feeling dyspeptic? Experiencing brainfag? You need a regimented diet of Grape-Nuts!"
Brainfag.com
My personal playground for online tomfoolery since 2000.
Site Versions
Many complete site changes from 2000 to 2008.