The sad and slow strangulation of PHP Brainfag
posted in Home Jabber on September 28, 2006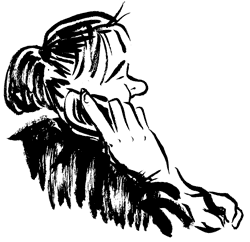 You may have noticed a certain lack of enthusiasm in updating ye olde Brainfag. It's a multi-tiered disinterest. For most of this quiet spell, I've been insanely busy with both webjobs and illustration (becoming a lame excuse, since it's a constant thing).
I landed a small job with McSweeney's (! not sure what publication as of yet), painted a new cover, backcover and inside cover (as well as a few inside illustrations) for the new album "13 Cities" (which kicks ass by the way, excited for it to come out early next year), drew a Mercury illustration, the new Papercutter inside and back inside covers, a card illustration for Ezra's new thang (still working on that) ..
Aaaand on the web front: an online donation form for Literary Arts (as well as a new slick, one-page checkout inspired by Panic's), a new comics community site/mailing list comixlist.com, the online Zinester's Guide to Portland pdxguide.org, a site for Bill Daniel (not wholly my design, I just worked off the fantastic original by Gilbert Guerrero), facillitated the spread of yin yang art at moritzco.com (now THAT'S all my design beotch, word), as well as some XHTML/CSS templating working with Peat Bakke, and a few other sites almost finished. Whew. Been a craaazy month.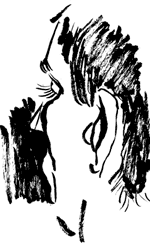 Add to that we're leaving for Korea in a few days, and the fact that I've been mad sick, assumedly from stress. But now I'm better, and we're leaving soon, and I'll be off the computer for a month taking photos and drawing.
I'd been hoping to move over to natebeaty.com, but I think I'm going to just keep natebeaty.com my fancy illo/photo portfolio site (with BIG 1024x768 layout), brainfag will continue to be my blathering station, and clixel will get a makeover to be a more fauncy web-portfolio. And all will bow to the power of Django soon enough, because Django kicks ass. And PHP is like, so over.
Been drawing people on the bus a lot lately. Getting my chops ready for Korea. Attaching a few doodles to this post.