15 years later, I leave the country again...
posted in Home Jabber on August 02, 2006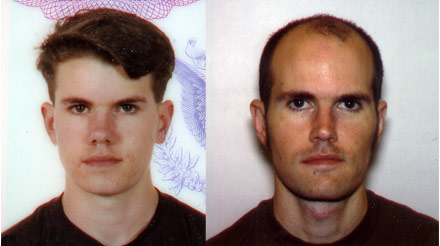 Just got my new passport photos to replace my 15-year-old (quite-expired and barely used) passport. My expression has not changed in all this time (smug thug?), but my hair sure has.
With the powerful magic of Photoshop, I bring you:
What if Nate's hair hadn't changed in 15 years??