Another Christmas Survived
posted in Home Jabber on December 30, 2006
Standing in the mound of tattered, festive wrapping paper scraps, beaten down with gleaming new shoes, I belch out "BAH HUMBUG" and emit a redgreen cloud of hot buttered rum breath. Followed by a huge sigh. We've decided not to participate in the madness next year. Silly silly christmas consumption. All in the name of..? Jesus? It's just too weird.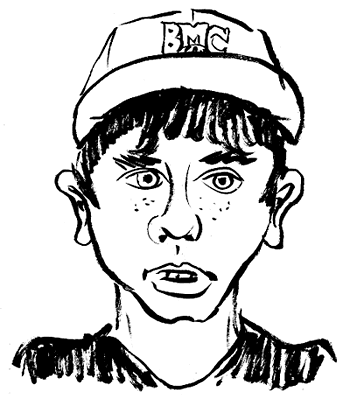 I always have fun with my mom's extended family in Kirkland, however, and I've uploaded a set slew of photos from the night to flickr. My family is full of characters, and once crammed into my godmothers tiny house (decorated wall to wall to kitchen fridge to bathroom sink to full bar with an unbelievable array of various representations of the almighty chicken), and sauced to a comfortable simmering level where we all can laugh at life and each other, it's a damn good time each year. Especially when I can drink with everyone else -- that helps. As a kid I didn't quite understand the excitement, and was first frustrated and anxious to get to the gift exchange, then frustrated and bored with the never-very-cool toy I was given for the rest of the night, waiting for the drunken elders to grow tired.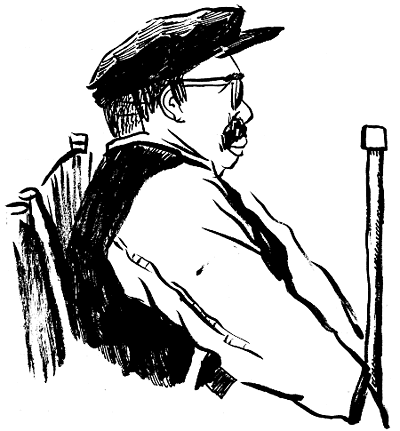 Portland has finally gone into the freezing phase of winter (albeit a mild form of freezing, probably nothing to my east coast friends) and the chill has put an ice casing on my aforementioned gloom. Whatever that means. Last night I think I realized a large portion of my malaise is the lack of comics in my life right now... I need to get my butt drawing. So expect to see some comics soon. Especially with Taskmaster Longstreth coming into town!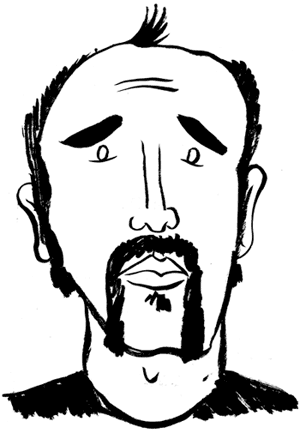 Funny, getting an illustration job with McSweeney's seemed to kickstart my guilt about not having ANY McSweeney's publications except the all-comics anthology. Including xmas gifts and my own purchases, I've recently acquired You Shall Know Our Velocity, A Heartbreaking Work of Staggering Genius (such a great title, and a great book so far, about 1/3 way through it), What is the What, Best American Nonrequired Reading 2006, AND the comp copy of McSweeney's 21. At my recent reading rate, it'll take me approximately six years to get through all of these.