LA Story wasn't kidding..
posted in Home Jabber on June 29, 2007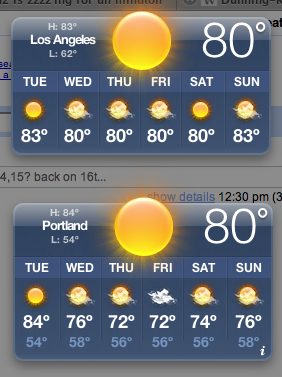 It's been very odd watching the weather patterns of Portland and LA dance around each other.
& yes, I have now joined the ranks of those who posted a screenshot of the OSX Weather widget to their blog. Yikes.