brainfag: swords and boobs?
posted in Home Jabber on January 27, 2008
I'm getting close to finishing up a Brainfag anthology book that is going to be put out by microcosm publishing (asssuming they don't read it first, HA! jk) and there was concern that my first cover idea: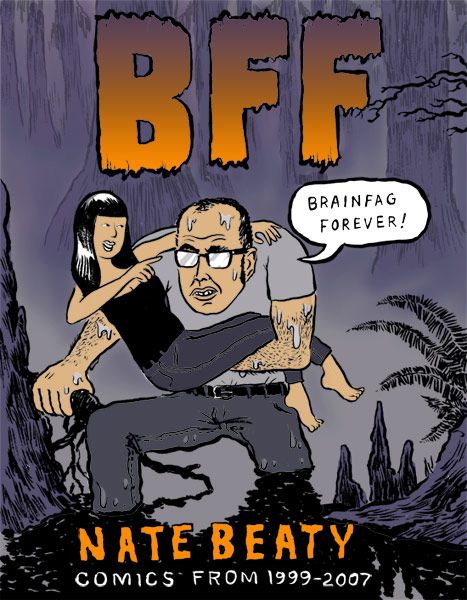 was too "crappy superhero graphic novel looking, like it's full of swords and boobs" and that it should be something that represented the inside content a bit more. I agreed at first, but I do like the cover, and I wonder if the context it's presented in (indie comic conventions, indie comic section of bookstores, their website, etc) will be enough of a clue for people to get the humor of the cover. (Which, btw, is a blatant spoof of the Swamp Thing movie poster/comic cover.) But maybe the other contexts like Amazon, Diamond, Borders, AK Press, etc -- maybe that's where it's more important to visually represent the "Brainfag Style" (ha!) with the cover.
For reference, here's a list of some of my more favorite Brainfag covers from the past: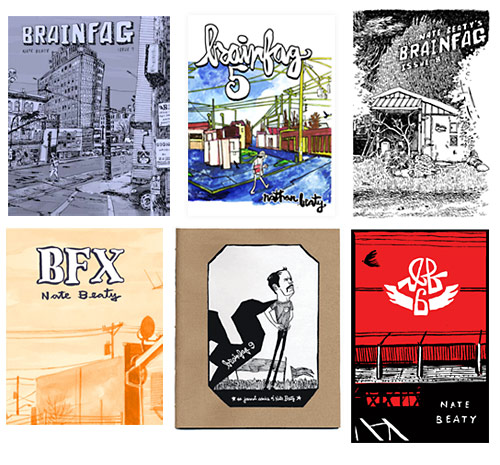 I'm hesitant to do another powerline or crow cover. But I do love the BF6 cover -- which there were only very few made (2-color silkscreen PITA cover).