cords are the bane of the human urban experience
posted in Home Jabber on February 24, 2008
I very much look forward to the day cords go the way of the dodo.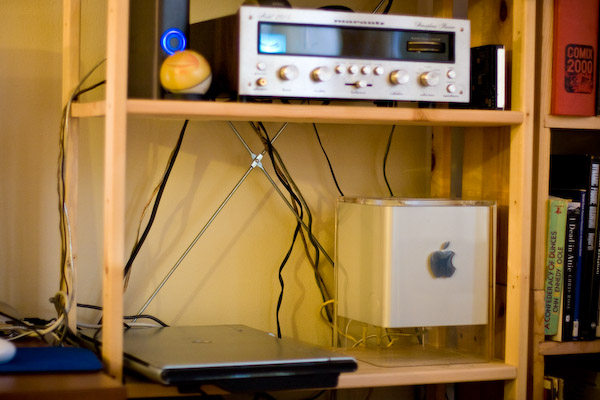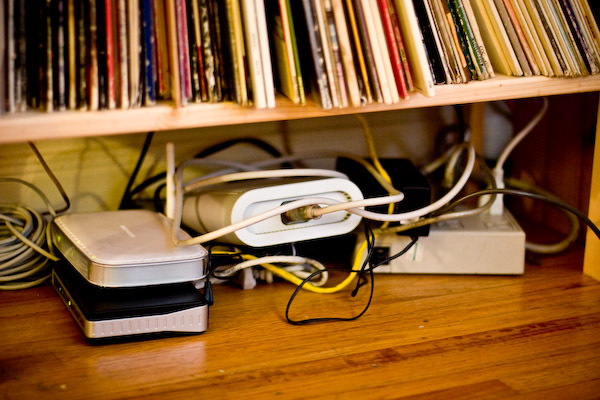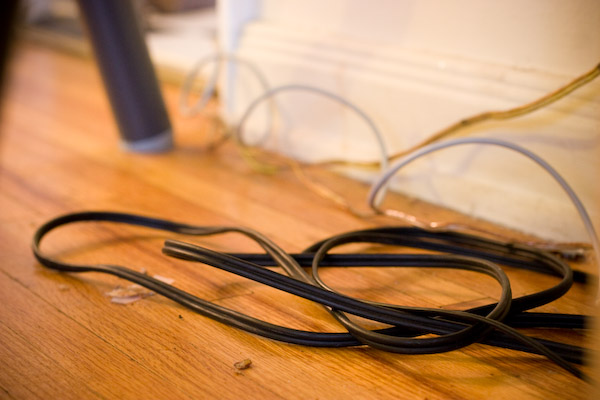 Someone needs to clean the floor. Gross.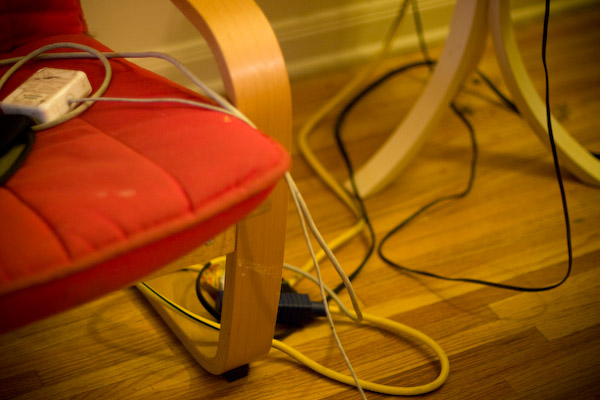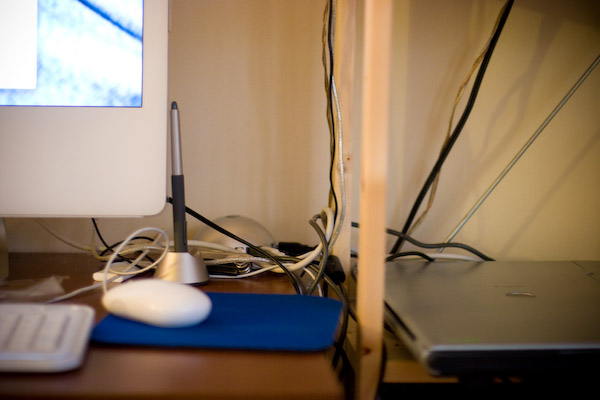 After days of rebuilding my home server on a G4 Cube from a haggard, aging, Pentium, which ironically used to looks like THIS: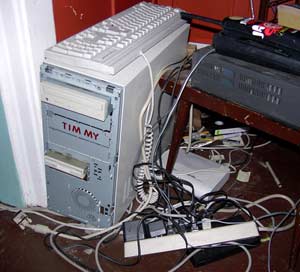 I got the Cube to behave nicely as an Ubuntu Debian server (serving lists.clixel.com mostly). I then tried to move the Cube from hiding under our kitchen table to a nice display area on the bookshelf (since it was considerably more attractive and bite-size than ol' Timmy Bitch-What, the ginormous and ugh-tastically beige box). Of course, as my fate in life prescribes, nothing worked after I physically moved it, and I then spent all day fucking with obscure settings to get it limping back to life.
"How come I can't type?" calls Soon Bok from across the room. "UGH! Not another broken computer! I can't take it!" I walk over to see what is wrong with our aging TiBook, which looks like THIS: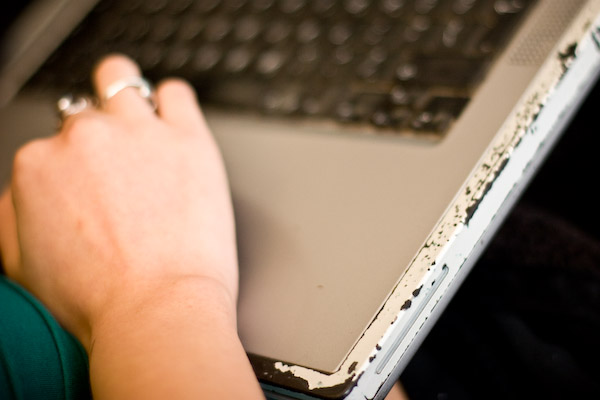 and force quite Firefox and open Safari. "There you go. Use Safari, I give up."
I go to make some toast and the cord MELTS, throwing sparks from the outlet "AHHH!!" I tear a cord off an expired lamp and tape it on the end: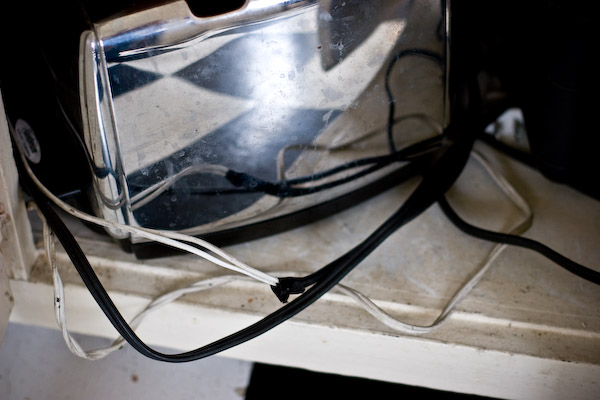 I go to make some tea and one of the contacts has rusted back and won't connect unless you rock the teapot back and forth JUST SO. "UGH! I swear everything is designed to make me insane."
UPDATE: A coworker Seth, sent me a link to get my cables under control. Some good ideas in there.