Pretty Monsters!
posted in Home Jabber on April 18, 2008
Soon Bok just started making amazing skin care from scratch at home. She's come up with some innovative products and a tantalizing '50s horror-esque identity to boot. I helped her out with the logo, but that's about it -- it's all her genius.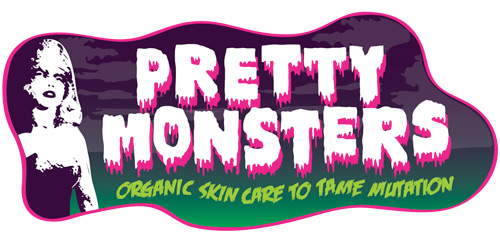 She opened up shop at Pretty Monsters on Etsy. Who can resist Zombie Kisses or Dead Swamp Soak or Medusa Mint Balm??
Also, as a sidenote: her products work MAGIC -- seriously. I had a weird dry-skin aberration on my thumb which had been getting worse for weeks -- it disappeared in a day with the use of one of her skin balms.