Drawing until my hands bleed
posted in Home Jabber on July 31, 2002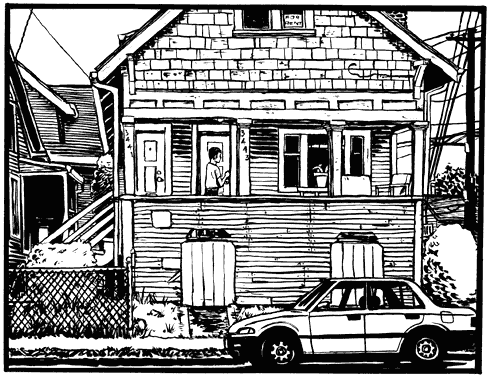 May 3
Hey, it's our house! I am going to hole up in my house and draw until my hands bleed. Aaron rented the Samurai Jack premiere -- amazing stuff! A little clumsy at times in the pacing, but overall a well-crafted cartoon. Aaron just started a 24-hr comic.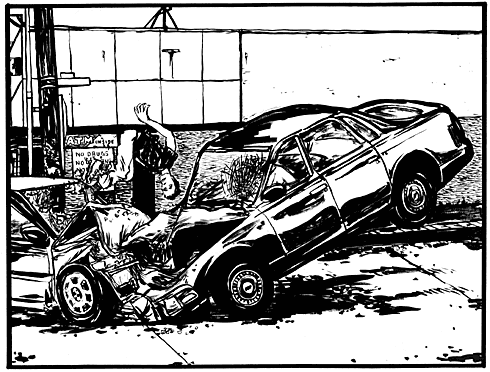 July 1
This is another image from the in-progress BF6. I also put up my 8 illustrations for the Zinesters Guide to Portland in brushwork. Everything is falling into place as far as finishing Shrike and BF6 before the symposium in 11 days (!!) I am going to have to do some all-nighters to pull if off, though..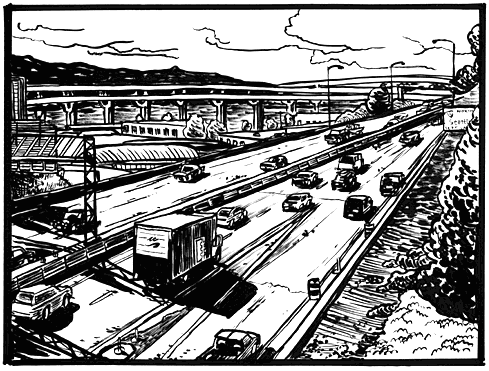 July 5
Yet another frame from BF6. Summer is certainly underway, replete with drama. Immersed suddenly in a situation that reminds me of highschool, I've been away from the drawing table for a few days. But I'm cracking the caffeine whip here at a bright & early 12:30pm.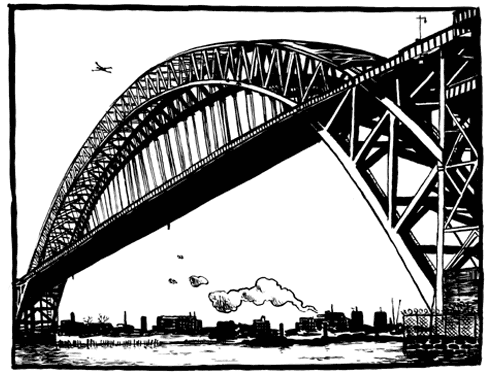 July 14
Good lord, the zine symposion is finally over.. My head is a tightbound clump of over-stimulation. Met so many amazing people, including several comic artists I admire. Also met many very inspiring, friendly & creative zine-makers.. Thanks to everyone that came and the organizers that helped make it happen... watch pdxzines.com for some big changes in the next few months (including lots of photos & opportunities to tell us how it went..)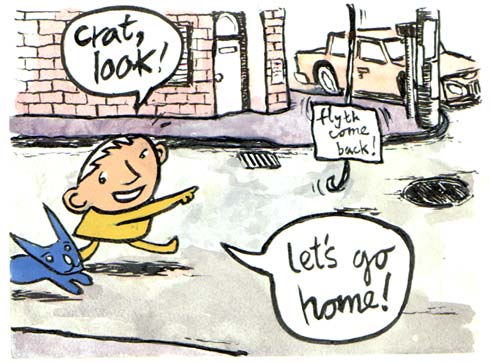 July 17
After crunching to finish chapters 1 and 2 of BF6, as well as our bikezine Shrike for the Zine Symposium, I decide to pencil, ink & watercolor a childen's book for my nephew, Aaron. Completed with the help of copious coffee in a 18-hour period, I just scanned in the watercolors to the Comics section before sending it off today.