Mongo Rockshox!
posted in Home Jabber on July 10, 2006
OK! As usual, I'm prodded into spurting lifejuice onto the blog by an angry fan. Ha! Happens about thrice a year or so. I guess it doesn't help that I had a blogging binge right before moving (yes! I moved, more on that later) and in the midst of a lot of stress brought on by accepting four webwork jobs at once.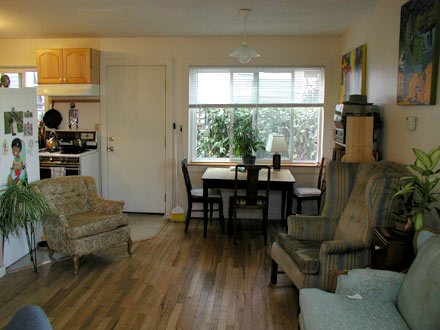 Lots to report, not much interest in relaying it electronically. Not much interest in brainfag in general -- I registered inkytonk.com and natebeaty.com in the last month, and hope to have clixel.com set up for geek-blogging soon. I guess natebeaty.com will be an infrequently updated electro-business-card of sorts for my comic-addled, illustrating self. And Inkytonk? No idea. I consigned Jonathan Hill to draw a monster for it, but we haven't been able to combine our hermit forces into a meeting-up.
I've landed a few illustration jobs, including some pdx-centric bridge and pub illos for (hopefully) letterpressed cards, early plans for the next Richmond Fontaine album cover, a comic for an Oakland zine "Nth", and art for a Lee Hazlewood article running in the next issue of Litmus. (I've yet to see a copy of the Litmus I did these drawings for.)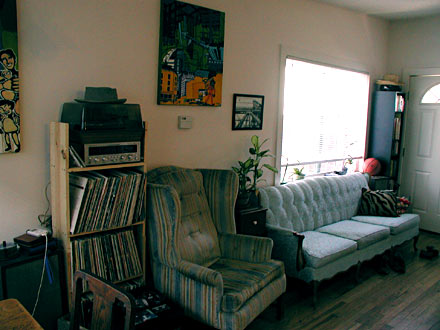 Next on the line-up of gripping action is: my $10 goodwill steed was stolen from my front yard! Of course, I'd put about $230 into it in the last 5 years, but the real frustration is how much of a pain it is to find a NEW bike. Unless I want to drop $300-$1500, my prospects are solid steel tanks and Huffy BMX bikes. Ugh! Fuck bike thieves! I guarantee there is an exceptionally searing, everlasting, boiling lava bath for bike thieves in hell.
Everyone who reads my journal has likely heard this already: I had three wisdom teeth removed. Either they watched me sweat and zombie through my day of Percocet in 100+ degree weather, or they watched me stumble around the last week with my one chipmunk cheek, or scolded me for not taking my entire antibiotic prescription (ha! I didn't die! *kaff*), or relayed their "dry socket" and "weeks of bleeding" horror stories before the operation.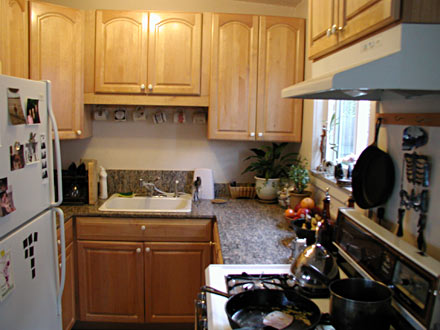 We moved on the 23rd to 4928 ne 15th. It's a tiny lil' duplex just behind the Alberta Coop, so we've become complete snack fiends, frequenting the store enough for the employees to harrass us. This is our first place together, and it's cute as hell, but TINY. I even got to start a little garden in our front yard. The place has been well-broken-in with plenty of BBQs since we got here. It feels very central and is a good hang-out, which is pretty cool. Maybe it will break my social awkwardness still lingering from my Electric Greenhouse stint.
I've finally gotten well again and am feeling like I might be able to tackle this huge backed-up stack of projects that have been accumulating since my Powerbook kicked the bucket a month ago.
Last minute update! Via the up-to-date Mongo Report from Mary and Joseph (just moved to pdx from Astoria and are supreme cheap junk magnets), I procured a FREE Bridgestone mountain bike to piece together a new frankenride. I'm so frickin excited to have a bike again. It even has ROCKSHOX! Fuckin' sweet!