Giant Ball of Stress Seen Camping
posted in Home Jabber on July 17, 2006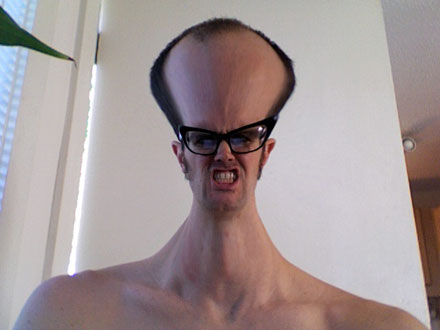 Oh-hoho! Fun with Photobooth! Endless hours of fun from the lil' $1800 camera-machine! Aaron sure got a kick out of it while visiting: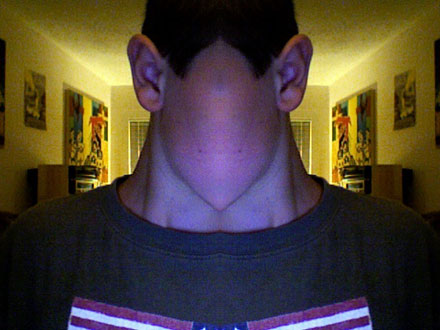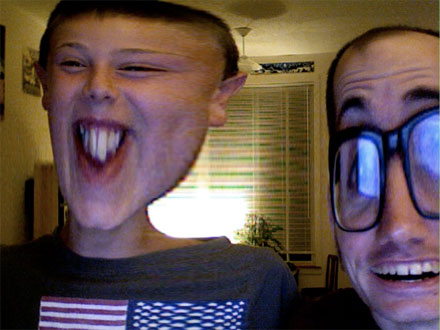 I had a pretty low-key birthday. Turning 31 just isn't as eventful as 30, I guess. I spent a good part of the morning meeting with a new client, Bill Daniel. Then I built some new shelves in my utility room (much needed as we have *no* storage space in our new home). Then chopped the legs off one of my chairs and spraypainted it black. Age a bunch of food. Watched some Six Feet Under. And Soon Bok took me to dinner at the local Thai gem, Monsoon Thai.
Jonathan Hill sent me this for my bday (I think he got me all too well!):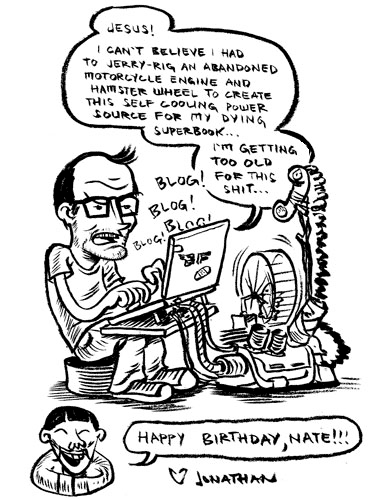 We're renting a car the next few days and heading to the coast to attempt a relaxing camping trip. I am so stressed it's making me tense up like a .. big.. stiff.. angry little man. So a few days on the sand would be divine to soften me back to the irritable cheapass I default to.