ghetto LA cameraphone journal blurt
posted in Home Jabber on May 13, 2007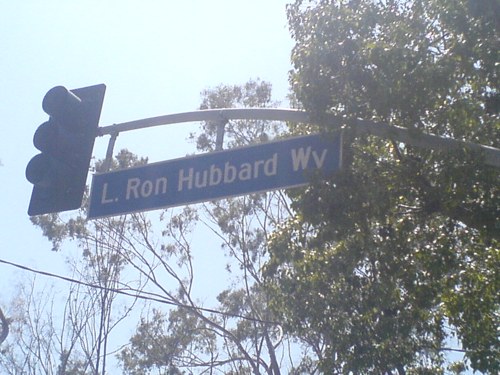 L. Ron Hubbard Way: hell yes, amazing, I love it. This is a huge block of Scientology, including: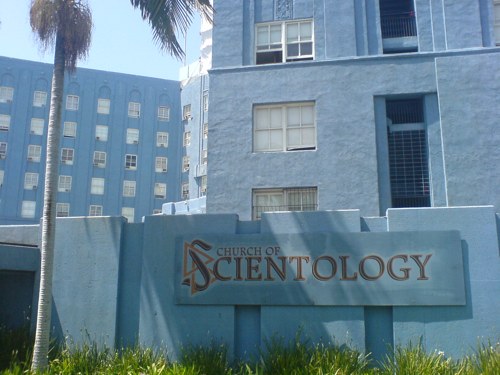 Look at the size of it!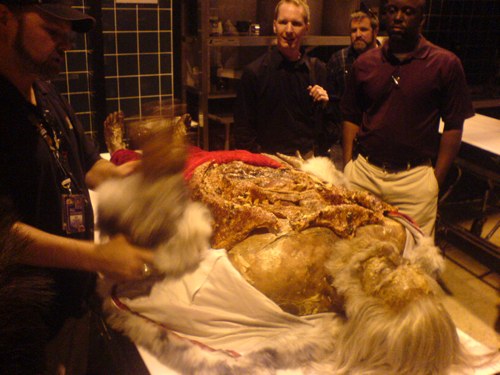 Part of the NBC/Universal day of "orientation" was a tour through the studios. This being a part of the, um, Crossing Jordan set.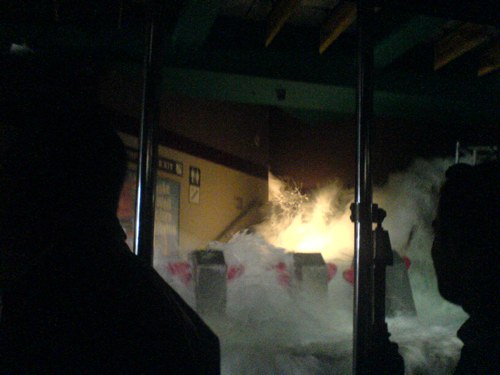 More tour. This was a silly bit of theatrics where we entered a "subway" on the tour buggy, and a fake earthquake tore it apart and thousands of gallons of water came rushing towards us. Then everything went in reverse and we drove out.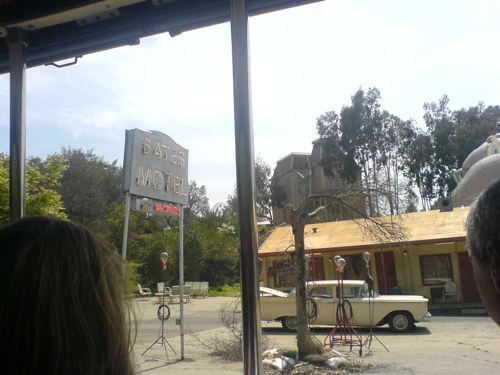 Bates motel!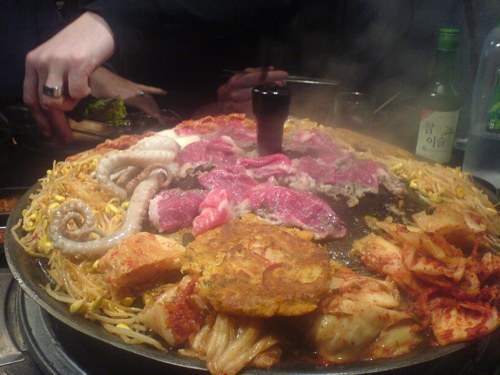 Honey Pig Korean bbq with Jose, Ana, Jon and Soon Bok.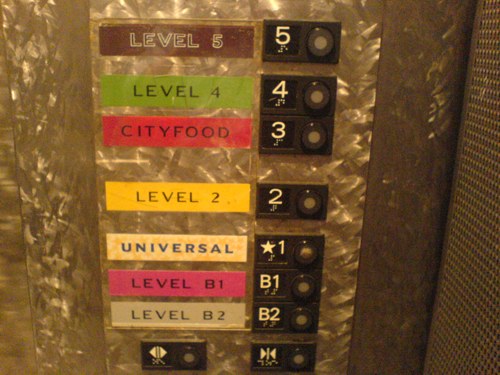 Elevator at work. Doesn't CityFood® sound delicious?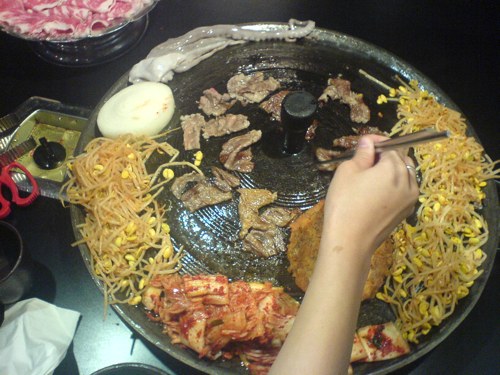 Honey Pig Korean bbq again with Soon Bok.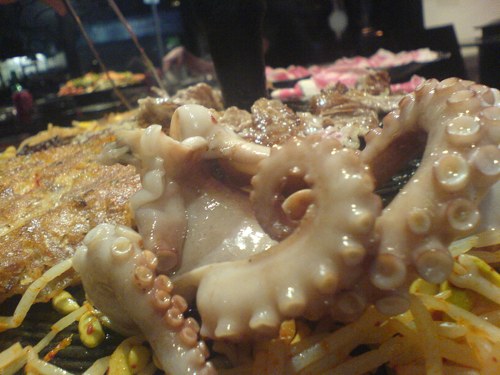 Octopus that effed my stomach up. Ew.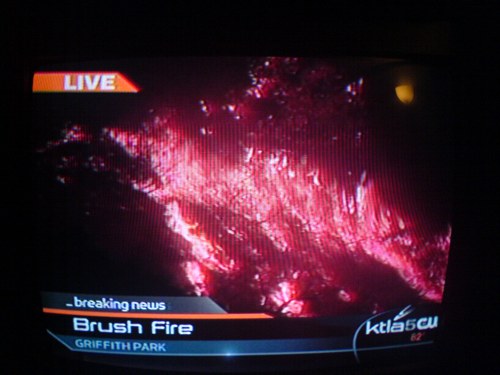 Griffith Park fire that got us evacuated from our Los Feliz home for the night. Photo of the Travelodge room tv. Highlight of the drive down (and our one night as evacuees): watching Survivor Man in motels.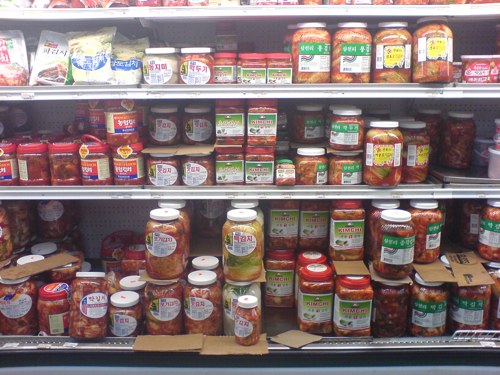 Mad kimchi selection at Korean market in Koreatown.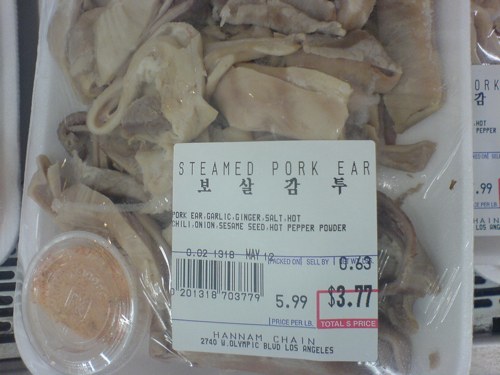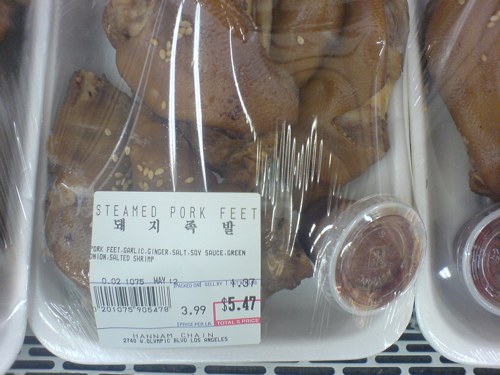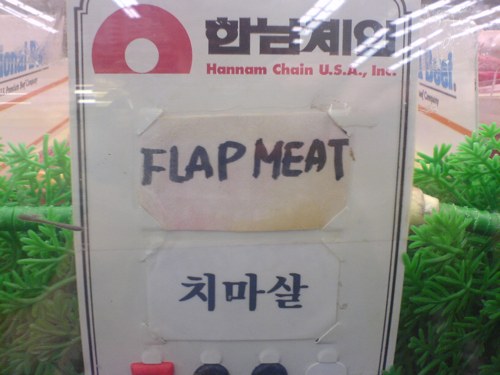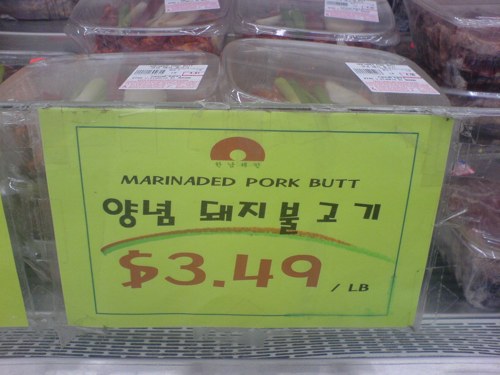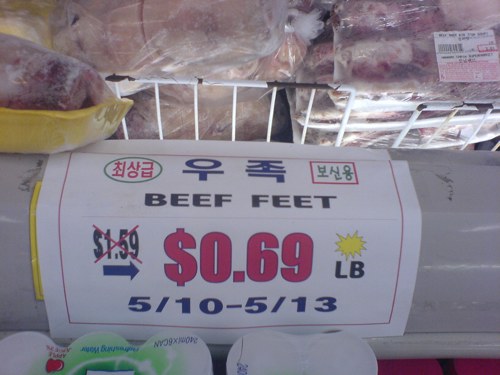 Delicious meat products of the Korean market.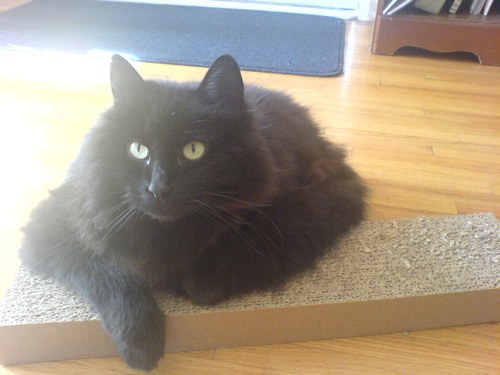 Oin and his new best friend: a cardboard catnip scratch board.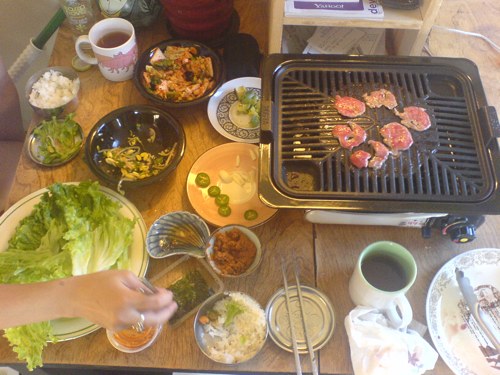 We bought a butane grill and made our own kimchi for a feast at home. Yuuuuuuum.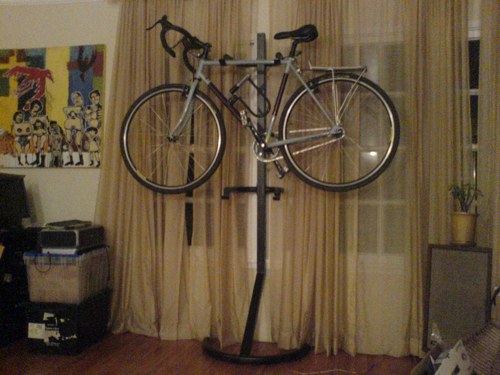 Fancy bike stand waiting for another ride.