My Highschool Paper Ruled
posted in Home Jabber on May 19, 2008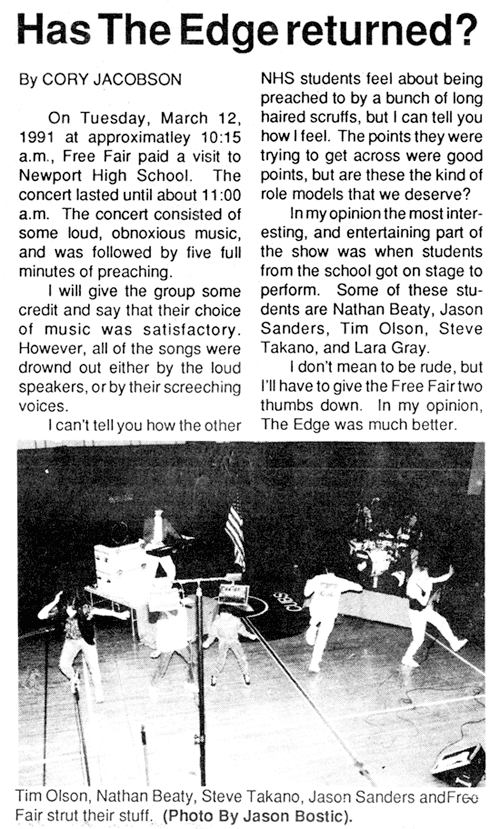 Wow. I have no recollection of this, but.. wow. Apparently we were the glue-on local flavor for visiting christian rock bands. I assume the band was christian. I do know Tim Olsen went on to do sound for travelling christian bands -- and I went on to Virginia Tech to wear a self-painted shirt that said "Fuck Christianity." Oh how hilarious we are at age 18. Full of verve and venom.
As if getting in front of the entire school in MC Hammer pants and doing aerial epileptic yoga feats for the talent show wasn't enough embarrassment, here I jumped onstage as a prelude to "being preached to by a bunch of long haired scruffs" whose songs "were drownd [sic] out either by the loud speakers, or by their screeching voices."
Let the embarrassment continue! What's next Overdrive??